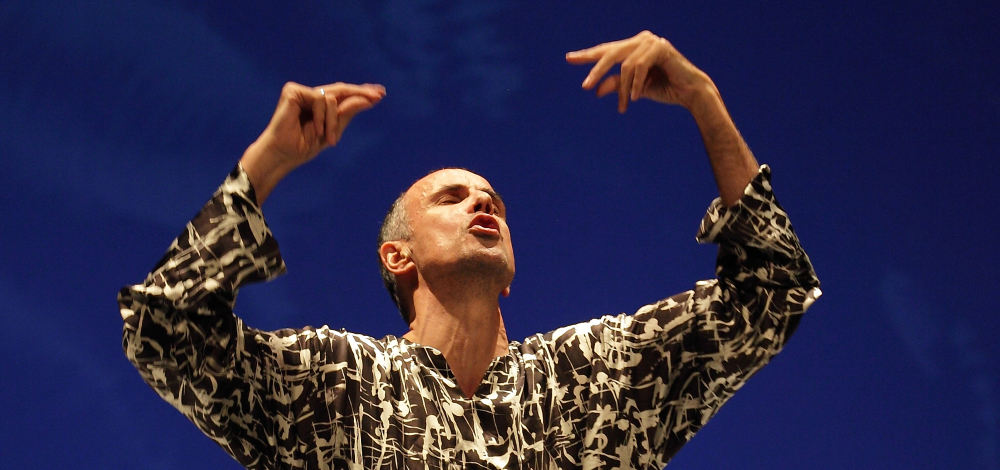 Singer, guitarist, composer, Antonio Placer is a singular and rich personality who sees music as directly attached to the school of life. Self-made musician, he gained his knowledge from oral traditions. He insists on the richness of crossbreeding, as life comes from mixing our bloods and cultural backgrounds. His music is alive, poetic, sensitive and unrooted, not quite Spanish, not quite real, fruit of the various cultures he is unhabited by.
Using words as brilliantly as music, he chooses projects according to his encounters with other artists; he has already worked with Steve Swallow, Jean-Marie Machado, Andy Sheppard, Riccardo Del Fra, Renaud Garcia-Fons, Paulo Bellinati, Lucilla Galeazzi, Jean-François Baëz, Carlo Rizzo, Michel Mandel, Bruno Sansalone, Negrito Trasante, Riccardo Tesi, Fernando Suarez Paz, Astor Piazzolla's Quinteto …
In this project with three feminine voices called MI PAíS SE HUNDE (My country collapses), he poetically talks about the painful situation of four great south countries (Greece, Spain, Portugal, Italy), cradle of Europe.
"A tenor with magnetic diction, Antonio Placer loves words that elevate. In twelve years and six albums, this Grenoble-based Galician has fashioned a penetrating repertoire inherited from Hispanic rhythms. An artist concerned with profound beauty, Placer is a poet who bares his soul". V. Fara – La Terrasse
« With the flour of God and the Devil, I make the bread of my music»