Spanish Suite
Rosa Torres-Pardo & Rocio Marquez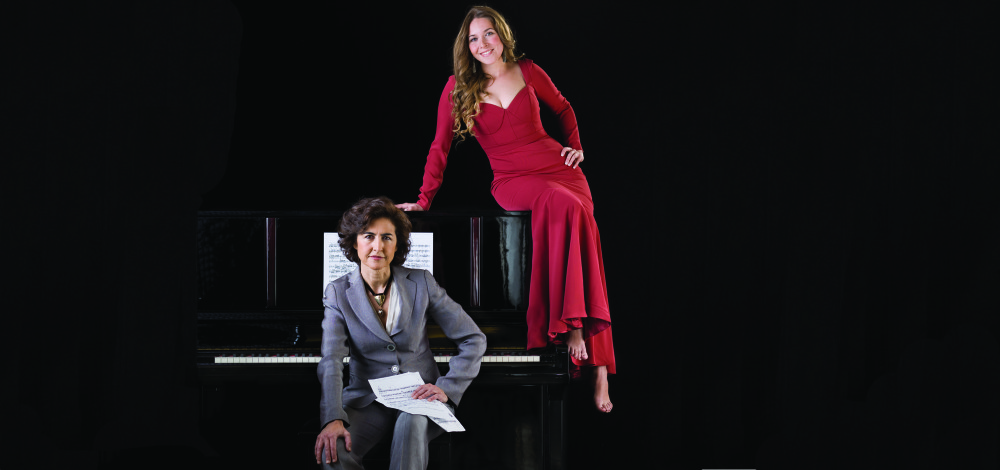 Pure music doesn't exist. Throughout time, popular music has been the origin of grand masterpieces where contact between different cultures has left clear signs. This is evident, for example, in French impressionism where there is a strong influence from oriental music using its penthatonic scale.
In "Spanish Suite", a classical pianist and a flamenco singer mix live and written music in the search for a better understanding of this evolution, exploring both worlds, looking for its roots and providing the compositions of Granados, Albéniz or Falla with the freedom of live music.
"Suite Española" is an compelling exchange that aspires to be a new and different experience.
Programme :
GOYESCAS (Enrique Granados)
La maja de Goya (piano and voice) – La maja y el ruiseñor (piano solo) – Tres majas dolosas (piano and voice) – Coloquio en la reja (piano solo).
LORQUIANA (Federico Garcia Lorca, Manuel de Falla, Isaac Albéniz)
Chansons de Lorca et Falla (sélection, piano and voice) – El corpus Christi en Sevilla de Albéniz (piano solo).
EL AMOR BRUJO (Manuel de Falla)
Pantomima – Escena – Canción del fuego fatuo – Danza del terror – Danza ritual del fuego.