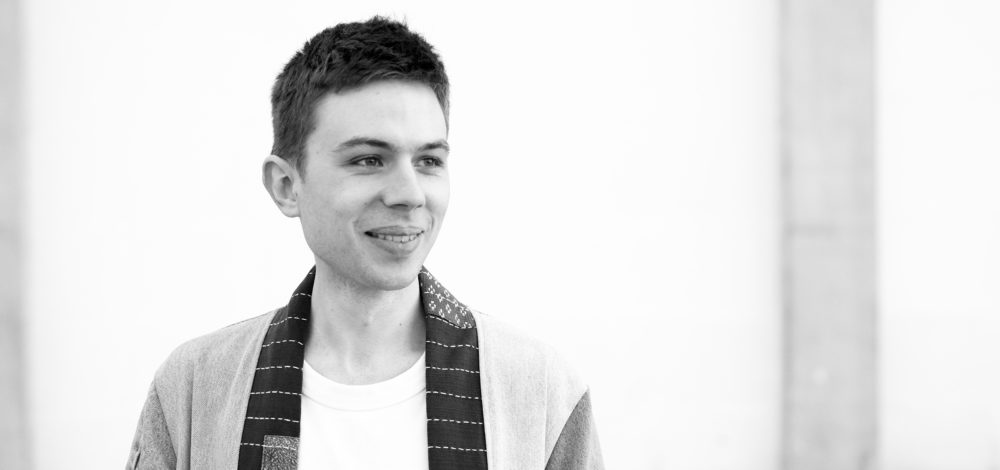 Available in solo and duo with Yeore Kim  for 2024/2025.
Last album "Tangram" released on May 28, 2021, currently writing his next repertoire
Antoine Boyer drank from the most authentic sources of the gypsy jazz guitar, studying with masters such as Mandino Reinhardt and Francis Alfred Moerman. He toured in most of the gypsy jazz festivals in Europe and US and shared the stage with Stochelo Rosenberg, Angelo Debarre, Raphael Fays and many others… Learning also classical guitar, he is the winner of the 2015 Montigny Classical Guitar Competition and received the « Révélation Guitare Classique 2016 » prize from the French magazine Guitare Classique. Playing many styles of music, he early developed a very unique playing, mixing the different guitar techniques he experienced over the years.
Yeore Kim, harmonica player, is touring since her teenage years in the Korean jazz scene. Multi instrumentist, she plays also trumpet, drums, cello and piano… She received a master from the Seoul Music University, and won competitions like Asia Pacific Harmonica Festival, Seoul Harmonica Festival, and the World harmonica Festival. She played in various music groups touring in Korea, India and Japan and in different styles (jazz, reggae, theater collaborations, tango, pop, rock…).
Antoine and Yeore met in 2018 at the Gypsy Jazz Festival of Taipei (Taiwan) where they played for the first time together. This experience started a new project : a guitar & harmonica duet essentially based on jazz and pop standards and symphonic compositions. Their two instruments dancing together in a very unique and simple style, leaving a large place to improvisation, following the traces of Django Reinhardt, Toots Thielemans and many others…
"It is a prodigy of sensitivity but also of extraordinary virtuosity" France Tv Info
"In Tangram, Antoine Boyer gives free rein to his overflowing imagination, and composes a jazz symphony, fundamentally free" Guitarist Actoustic
" Breathtaking! »Jazz Magazine
"Attention, prodigy! »Telerama
"Between gypsy flamboyances and classic flavors, Antoine Boyer showcases his talent without borders or blinders, asserting himself day by day as one of the most inspired guitarists of his generation. The young virtuoso sweeps the repertoires, claiming his eclecticism and developing an already damn wet composer's "touch". Maturity of expression, perfection of articulation, sense of tone … A joy! »Guitar Mag
Tangram

2021