Kala Jula Fama Diabaté & Gamgbé brass band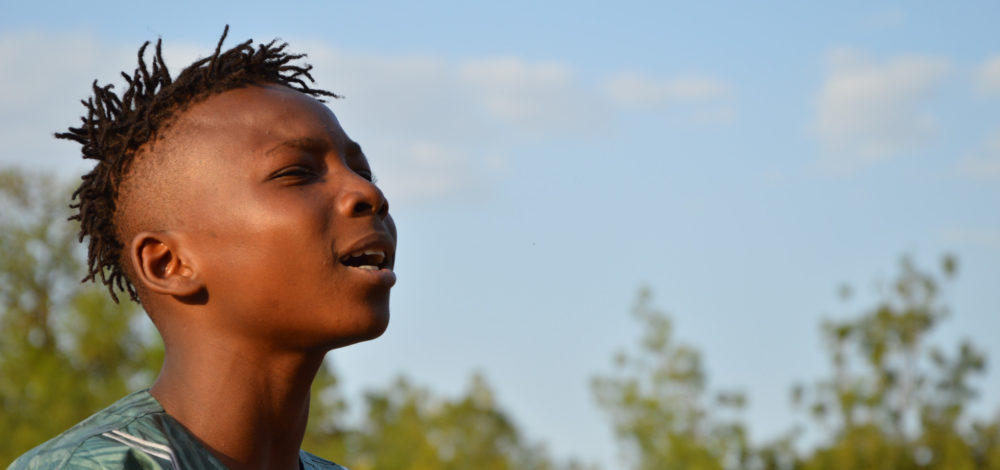 KALA JULA, FAMA DIABATÉ & GANGBÉ BRASS BAND
Tribute to Kassé Mady Diabaté
In the tradition of the Mandingo griots in West Africa, it is not uncommon to recognize a child's talent as the direct legacy of one of his ancestors. This was the case with Kassé Mady Diabaté, one of the most brilliant Malian singers of his time: the old men of the family recognized in him the famous voice of his grandfather, Jeli Fama. It seems that this is still the case of Fama Diabaté, great-grandson of Jeli Fama. At 13, his voice has already earned him the selection of the Aga Khan Foundation to display the griot tradition on the international stage.
Around him, to pay tribute to the extraordinary liveliness of West African musical traditions, guitarist Samba Diabaté and multi-instrumentalist Vincent Zanetti (Kala Jula) invite one of Africa's most formidable brass bands. sub-Saharan, the legendary Gangbé Brass Band.
This exhilarating orchestra brilliantly mixes jazz with the various traditions of Benin. He builds luminous musical bridges between the Creole cultures of Africa, the West Indies and New Orleans.
Kala Jula
Guitar, jeli n'goni Samba Diabaté
Djembé, kora, guitar, direction artistique Vincent Zanetti
Voice, balafon Fama Diabaté
Guitar, jeli n'goni Mahamadou Diabaté
Gangbe Brass Band
Percussion and vocals Benoît Avihoué
Trombone and song Wendo Martial Ahouandjinou
Saxophones and vocals Ebenezer Abdias Zésahou Akloé
Bugle, Chant Athanase Obed Dehoumon
Percussion, solo voice Crespin Kpitiki
Trumpet and vocals Prosper Odjo
Sousaphone and song James Vodounon
The art of Mandingo guitar playing.
Samba Diabaté is one of the most esteemed guitarists in Bamako, regularly called on by all the prestigious ambassadors of Mandingo music Toumani Diabaté to Djelimady Tounkara. Vincent Zanetti is the former stage companion of the late regretted djembe legend Soungalo Coulibaly. He accompanies Samba Diabate on zena, a bridge harp of the kora family recently created by the lute maker Gweltas Simon, guitar and various African percussion instruments. Samba Diabate and Vincent Zanetti were featured at the Africolor Festival and Musée du Quai Branly in December 2012.
"In essence, this album by Malian griot Samba Diabaté and Swiss world music specialist and multi-instrumentalist Vincent Zanetti is a friendly musical dialogue, on a variety of acoustic stringed instruments and percussion, that pays tribute to the nomadic cultures of Mali and to the spirit of adventure in general… You can almost imagine them sitting cross-legged on the desert floor, a wood fire crackling between them, the stars twinkling above…"
Howard Male
Songlines, avril/mai 2013

Samba Diabaté (guitare, jeli n'goni)
was born into a family of griots in Kita. Of his father, a member of the Mali Musical Ensemble, he learnt the art of the balafon at a young age – and it was with this instrument that he first performed internationally, accompanying the Wasolonka singer Sali Sidibé. A brilliant guitarist, he also played alongside Soungalo Coulibaly, a legend of the djembe who departed too early, in 2004. In 2001, Samba Diabate settled in Bamako where his uncle Sayon Sissoko taught him the art of the jeli n'goni, the traditional lute of the griots. Samba Diabate now rates amongst the most sought-after guitarists of the Malian capital city, and the most prestigious ambassadors of Mandingo music have been calling upon him, from Toumani Diabaté to Djelimady Tounkara.

Vincent Zanetti (djembé, guitare, zena)
a co-fondé la compagnie de ballet interculturelle Djinn Djow, lancé les Palabres Bleues (" chats bleus ") mêlant jazz et musique sahélienne, et a été pendant quatorze et l'arrangeur et compagnon de scène de Soungalo Coulibaly. Spécialiste des musiques du monde à RTS (Réseau Radio-Télévision Suisse), il anime une émission hebdomadaire intitulée «L'écoute des mondes». Il est également directeur artistique du festival Notes d'Equinoxe à Delémont (Suisse). Également co-fondateur du centre culturel Bougou Saba à Siby (Mali), il se produit régulièrement dans les villages du Mandé au Mali, sa terre d'adoption.