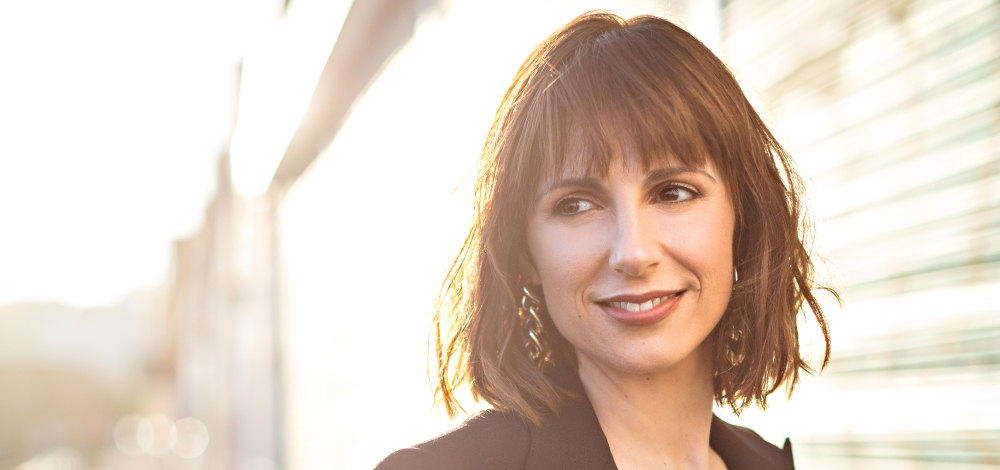 Katia Guerreiro, worthy heir to Amália Rodrigues, embodies the original voice of fado. She is the most adulated singer in Lisbon and one of the most popular in the world. His poignant singing and flawless technique trigger passions beyond Portugal. His heartwarming music relieves wounded souls. Her double life as a singer and a doctor gives her the experience of suffering and human emotions, a palpable generosity in each of her concerts.
She has released ten albums and has received several awards, including Order of Arts and Letters, Chevalier rank, from the French government, the Order of Prince Henry and the price of best performer of fado by the very specialized Amalia Rodrigues foundation.
Always ! Semper The name of Katia Guerreiro's latest album sounds like a profession of faith in what is eternal in fado. This expression of the deep soul of the Portuguese people, which reflects with the same fervor their joys and their sorrows. The fado of yesterday and tomorrow, which she tackles without artifice or calculations.
With Katia Guerreiro nothing comes between the truth of feelings and her song, refined but spontaneous, free and sensitive. Semper refers to the Carnation Revolution which in 1974 put an end to Salazar's military rule. This tenth album is the result of a collaboration with José Mário Branco. Songwriter and arranger emblematic of the opposition to the dictatorship which arranges the song Grândola, Vila Morena, signal of the revolution. Semper, which bears witness to the communion of spirit of two illuminating stars, is an event that marks the history of contemporary fado.
FADO MAOR

2002

NAS MÃOS DO FADO

2003

TUDO OU NADA

2005

FADO

2008

OS FADOS DO FADO

2009

10 ANOS NAS ASAS DO FADO

PATRIMONIO (EDIÇÃO ESPECIAL FRANÇA)

2011

Live at OLYMPIA (CD/DVD)

2012

ATÉ AO FIM

2014

SEMPRE

2019