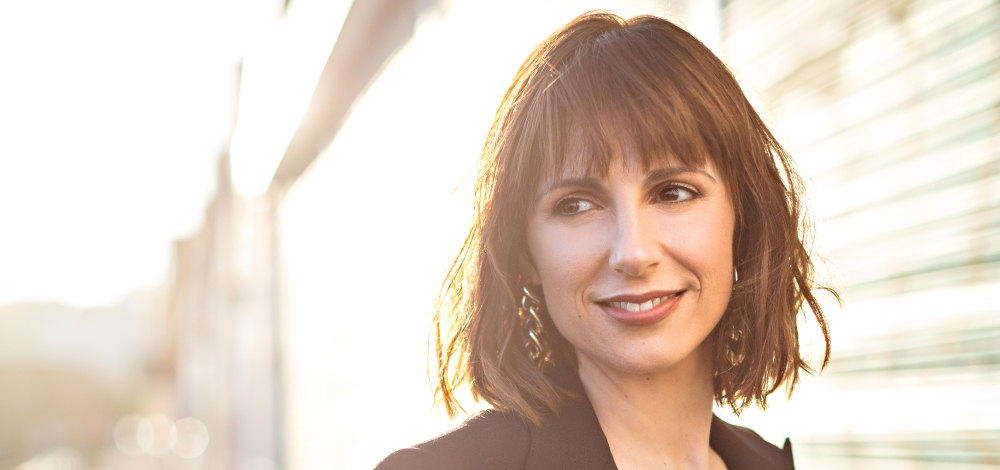 New album "SEMPRE" release scheduled for February 2019

It's a gift. Katia Guerreiro both heals bruised souls and tends to wounded bodies. At thirty eight, this talented Portuguese woman pursues a dual career. By day she is a specialist doctor, by night a successful fado singer. Caught between two passions, the young woman, who grew up in the Azores, has chosen not to choose. For the last 12 years, since the success of her album "Fado Maior" revealed her talents to the world, Katia Guerreiro has captured, better than anyone, the true and original essence of fado. The demanding circle of fans have even gone as far as to compare her to the incomparable Amalia Rodrigues. She has captured both the words and spirit of this great star. Each line is filled with spirituality, whispered secrets and tradition. Love stories finish in heartbreak and blues resonates with the most subtle of echoes – the echoes of the restless Fernando Pessoa and the more contemporary António Lobo Antunes, two Lisbon poets that she visited. Eyes closed and hands interlaced behind her back, Katia Guerreiro offers us a version of fado that transcends clichés, daring to open new horizons by inviting artists such as sambista Martinho Da Vila and diva Amina Alaoui. Brazilian saudade and Moroccan tarab evoke fado's tragic destiny with long timeless blues. All this serves to highlight the singer's talent, faultless technique and also a sensitivity that holds us on a tightrope, on the edge of the abyss, and draws us into an intimate drama that becomes universal. Soul wrenching moments make hearts and bodies tremble, as they did at her concert on the mythic stage of the Olympia in Paris on 23 January 2012 or on January 30, 2016, during a memorable concert at the Opera Grande Hall in Lyon, when she became the first Portuguese artist to sing on this stage.
Katia as a captivating and sincere ambassador has performed on the biggest stages and in various countries such as Norway, Spain, France, Brazil, and Latin America for this fall of 2018.
In March 2017, Katia Guerreiro is invited to perform at the Al Bustan Festival in Beirut. In 2017, the prestigious Lebanese festival was titled "Queens and Empresses of the East"
Main awards :
Knight of the Order of Arts and Letters by the French Government
Ordem do Infante D. Henrique by the Portuguese Government
Mexican prize "Lunas del Auditorio", for his concert at the Teatro de la Ciudad in October 2015,
FADO MAOR

2002

NAS MÃOS DO FADO

2003

TUDO OU NADA

2005

FADO

2008

OS FADOS DO FADO

2009

10 ANOS NAS ASAS DO FADO

PATRIMONIO (EDIÇÃO ESPECIAL FRANÇA)

2011

Live at OLYMPIA (CD/DVD)

2012

ATÉ AO FIM

2014

SEMPRE

2019