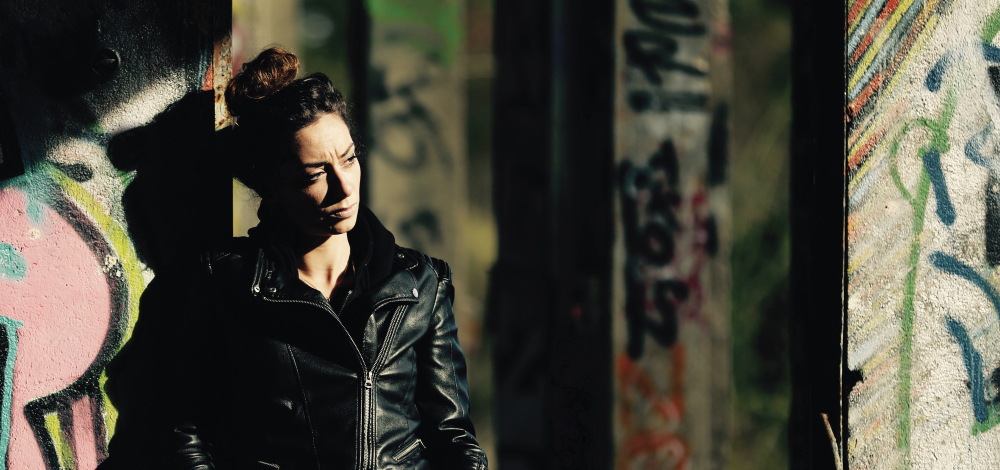 New album "Rabia" – Released March 2, 2018 (The Triton / Other Distribution)
For the young singer Paloma Pradal, art, music is above all a family story. Descendant of the teacher of the great Spanish poet Federico Garcia Lorca, granddaughter of the Madrid painter Carlos Pradal, daughter of the singer Vicente Pradal, daughter of the singer Mona Arenas, sister of the pianist prodigy Rafael Pradal, Paloma carries deep into itself the richness and diversity of Hispanic culture. From an early age, Paloma bathes in a universe where art is omnipresent and very early, the scene becomes for her an obviousness. At 4, she starts to dance. At 16, she performs on the stage of the Comédie Française. It was at this time that she began her professional life as an artist, in concert in the halls of the world with "Herencia", a family trio with her father and her brother. Everywhere, its maturity, the power of its voice and its naturalness astonish the spectators. For ten years, flamenco lovers will find her in almost all the artistic creations of her father Vicente. The specialists are unanimous: Paloma Pradal has a rare talent and already counts among the great singers of the genre. But for his part, Paloma sees his future in another way. Her ardor, her wild side and her need for openness, inherited from her gypsy mother, lead her very young to other horizons. She works with renowned jazzmen (Pierre Bertrand, Minino Garay), she lends her voice to projects hiphop, electro and even ragga-dancehall (label Chinese Man Records). For years, Paloma multiplies crossings, experiences, discoveries, in search of its true musical identity.
At 25, Paloma Pradal presents "Rabia", his first album. Summary of his family history, his influences and his sensitivity, "Rabia" is an invitation to travel to the world of Paloma. Supposed and beautifully performed reveries, shocking compositions and innovative improvisations, popular Spanish and Cuban songs, salsa rhythms, flamenco tones, poetic and committed texts, this album is a mosaic of colors whose sum creates a coherent whole, a strong identity. With "Rabia", Paloma Pradal makes us discover the artist that she is, sometimes explosive and festive, sometimes tragic and solemn; a young artist full of talent and ideas that has not finished marveling us …
This last september she performed in duet with Lydie Fuerte an incridible guitarist.
These two talented artists offer the audience emotion and technical prowess.
Paloma Pradal: voice, cajon
Samuelito: guitar
Édouard Coquard: drums / drums
Édouard Bertrand: piano, Rhodes
Ouriel Ellert: bass