Rocio Marquez & Fahmi Alqhai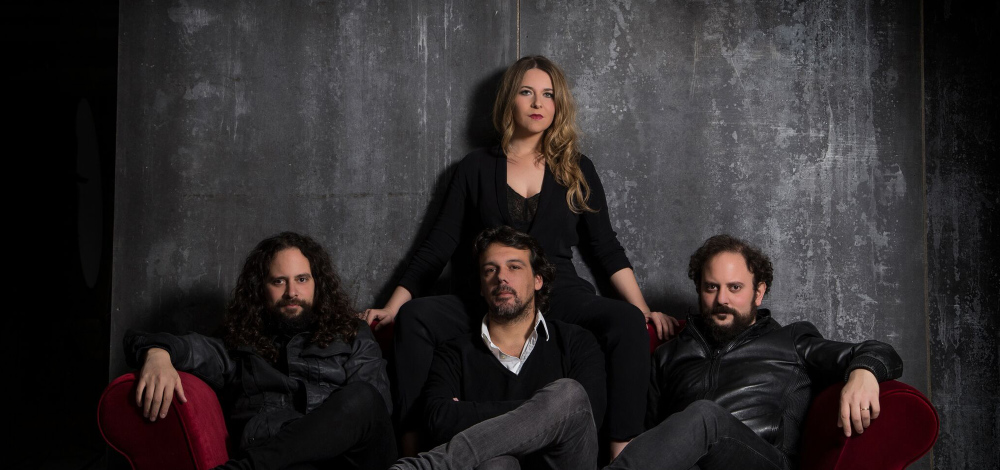 Album Diálogos of viejos y nuevos sones (November 2018)
Baroque music and flamenco have a lot in common. Diálogos of viejos y nuevos sones (dialogues of old and new sounds) is a fiery quartet that plays at the same time on the power, the control of the breath and the virtuous ornamentation.
In 2016, the Flamenco Biennial of Seville commissioned the gambist Fahmi Alqhai and the flamenco singer Rocío Márquez to look for the interaction between the ancient roots of flamenco and its new evolutions for this program. The program includes "flamenco flutes" that made the trip from Andalusia to Latin American folklore and back, but also chaconnes and marionas that crossed the Atlantic in the first collections of 17th century sheet music. And in addition a madrigal of Monteverdi whose chords have a remarkable resemblance with the siguiriyas, holdos and tangos old. From Catalonia, we hear the Christmas song "El cant dels ocells", the song of birds made world famous by Pablo Casals.
Innovation Award at the biennale they presented this project at the Ambronay festival in September 2017.
Since a second viola da gamba joined the formation.
A great performer, Rocío Márquez has conquered the world of flamenco and beyond, both for the exceptional clarity and softness of his voice, and for the precision and mastery of his singing. For this concert, she partners with Fahmi Alqhai, a great Spanish gambist, disciple of Jordi Savall. Catalan lullaby, popular Sephardic melody, fandangos, arias de Monteverdi blend harmoniously and confirm that music plays with borders.
"The performers are dazzling: impeccable digital technique of the gambist with freedom
totally assumed, mastery of Rocio's voice Marquez, richness of Agustin Diassera's percussion – remarkable – that carry the fluidity of the whole." CultureBox
Presse:
Bernard Deliane – Médiapart
Lorenzo Ciavarini Aziz – coffret culture suite au festival d'Ambronay