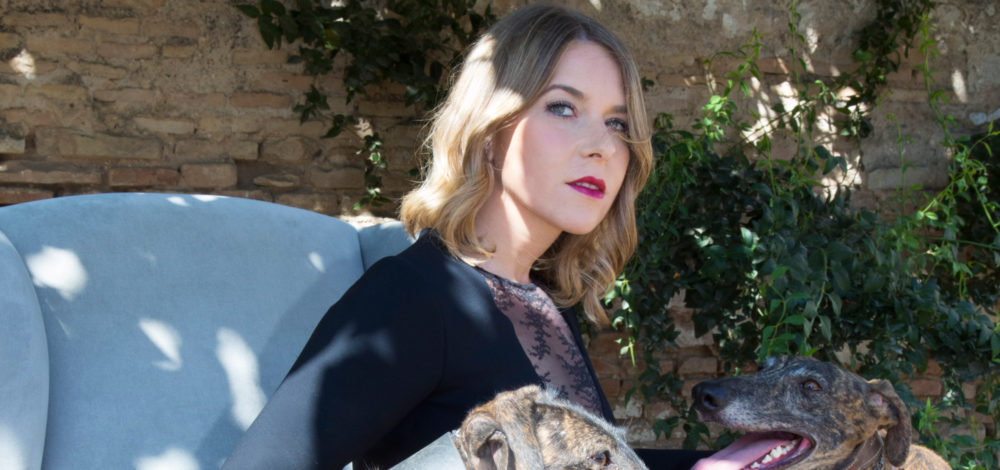 Highlighted by the press as "the voice of the new generation of cante jondo", Rocío Márquez (Huelva, 1985) has been more than a decade since 2008, when he won the Mining Lamp,  working a solid artistic career that today overflows the flamenco scene , where it is already a clear reference and consolidated figure.
His restless personality and his enormous curiosity are evident in his discography, which transversely shows us such great love for the Flemish tradition as an urgent need to widen the limits of that same tradition, exploring and experimenting with melodies, instrumentation, arrangements and lyrics. Thus, from that direct fresco of "Here and Now" (2009), his albums are the chronicle of a take off. "Clarity" (2012), "El Niño" (2014), "Firmamento" (2017) and "Seen on Thursday" (2019) -more collaboration with Fahmi Alqhai, "Dialogues of old and new sounds" (2018 ) – they show us an artist in continuous search of herself through music.
In this search, full of risks, it has been done with the complicity of criticism granted by the Giraldillo to the Innovation of the Seville Biennial and the Coups de Coeur award from the Academy of Charles Cros (France). He has also found the support of the public, gathering for example more than 2,000 people in a concert held last year in Madrid. But the most significant of this search is perhaps that Rocío has found his own artistic identity along the way. Therefore, in order to understand his complex dimension as an artist, he must pay attention to the polyhedral nature of his career, look at it from different perspectives. Whether conquering the great temples of music (Royal Theater, National Auditorium, Palau de la Música, L'Olympia or the Philharmonic in Paris), defending its heterodox flamenco at the European Film Awards,
That same creative concern has led her to share the stage with Jorge Drexler, with whom she premieres 'Aquellos Subtle Bridges' in 2018, Rosa Torres Pardo, Arcángel, Carmen Linares or José Manuel Zapata, in the same way she records with The New Raemon, Christina Rosenvinge, Kiko Veneno, Albert Plá, Dani de Morón, Diego Carrasco or Refree.
Beyond her artistic facet, Rocío Márquez is a Doctor cum laude from the University of Seville with her thesis on "Vocal Technique in Flamenco", she teaches at the Interuniversity Master's Degree in Research and Analysis of Flamenco and a lecturer on the flamenco voice.
Visto en el jueves

2020

Dialogos

2018

Firmamento

2017

El Niño

2015

Claridad

2013