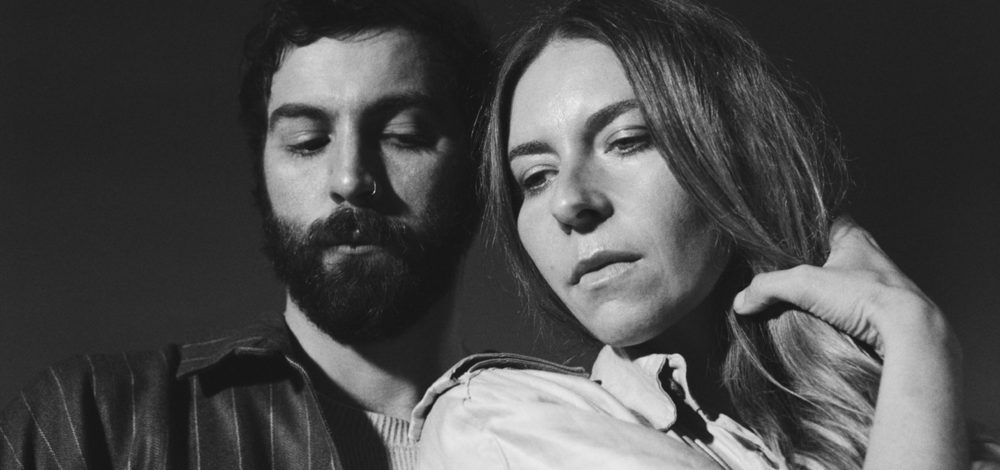 Rocío Marquez + Bronquio 'Tercer Cielo' new album on 9 December 2022
Press extracts Spain "Tercer Cielo" 2022:
It's destined to make history. Rockdelux
Visceral and beautiful, transgressive and powerful. El País
A unique work that will most likely mark a before and after. Mondosonoro
An extraordinary work of art.  El Mundo
Lauded by the press as "the voice of a new generation of cante jondo singers", Rocío Márquez (Huelva, 1985) has been carving out a solid artistic career for over a decade, ever since she won the Lámpara Minera Award at the Cante de las Minas Festival in 2008. Today, she is a leading light of the flamenco scene.
Her restless personality and enormous curiosity can be seen throughout her discography, which is marked by both a deep love of the flamenco tradition and an overriding need to expand its limits, exploring and experimenting with melodies, instrumentation, arrangements and lyrics. Starting with the fresh-sounding live recording "Aquí y ahora" (2009), her albums are the chronicle of a soaring talent. "Claridad" (2012), "El Niño" (2014), "Firmamento" (2017) and "Visto en El Jueves" (2019) – as well as her collaboration with Fahmi Alqhai, "Diálogos de viejos y nuevos sones" (2018) – reveal an artist who is constantly searching for herself through music.
This search, which is full of risks, has met with critical acclaim in the form of the Giraldillo Award for Innovation at the Bienal de Flamenco Festival in Seville and the Coups de Coeur Award from the Charles Cros Academy (France). She has also been warmly received by the public, playing to over 2000 people, for example, at a concert in Madrid last year. But perhaps the most significant consequence of this search is that along the way, Rocío has found her own artistic identity. And in order to understand this identity, one must consider the multi-faceted aspects of her career, looking at it from different perspectives, be it conquering major concert halls such as the Teatro Real (Madrid), the Auditorio Nacional (Madrid), the Palau de la Múscia (Barcelona), L'Olympia (Paris), and the Philharmonie de Paris, showcasing her unorthodox flamenco at the European Film Awards, Primavera Sound, and Monkey Week, or presenting her more experimental projects at the Matadero (Madrid) and the CCCB (Barcelona).
That same creative restlessness has seen her share the stage with Jorge Drexler (with whom she presented 'Aquellos Puentes Sutiles' in 2018), Rosa Torres Pardo, Arcángel, Carmen Linares, and José Manuel Zapata, and record with The New Raemon, Christina Rosenvinge, Kiko Veneno, Albert Plá, Dani de Morón, Diego Carrasco, and Refree.
As well as her artistic merits, Rocío Márquez holds a doctorate (cum laude) from the University of Seville (her thesis was titled "Vocal Technique in Flamenco"), teaches on the inter-university Master's in Research and Analysis of Flamenco, and is a regular guest speaker on the vocal aspects of flamenco.
This intense activity has not prevented her from carrying out, in parallel, artistic collaborations (Orchestre National d'Ile de France, Royal Philharmonique de Liège, Jorge Drexler, Rosa Torres-Pardo, Ensemble Aedes, Opéra National du Rhin…) a university thesis on vocal technique in flamenco or from getting involved in civil society. In 2022, with the producer and DJ Bronquio, she presented her sixth album, "Tercer Cielo", a radical and sumptuous record that brought her to the electro scene.
Visto en el jueves

2020

Dialogos

2018

Firmamento

2017

El Niño

2015

Claridad

2013