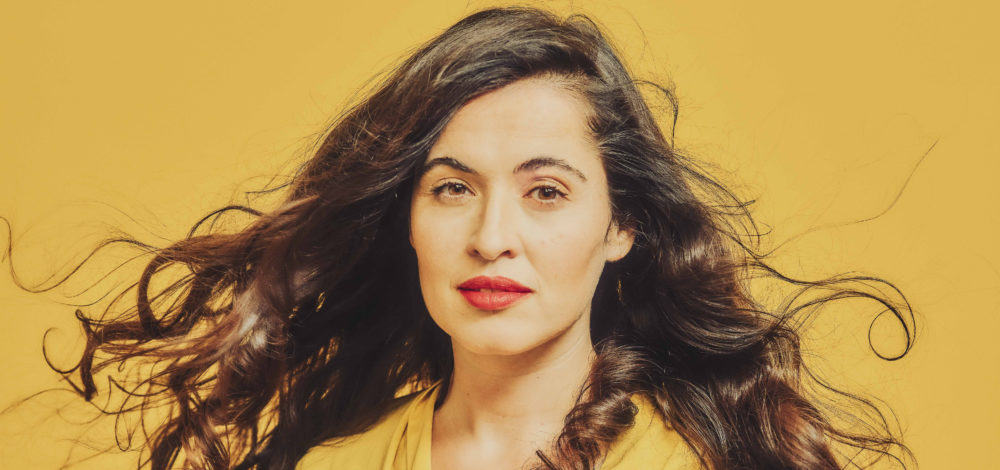 New album Toda la vida, un día released April 21, 2023
Sílvia Pérez Cruz is one of the biggest success stories in Spanish popular music in recent years. Her voice, with its multiple registers of folk, jazz, flamenco and Latin-American melodies, is at once vibrant, firm, gentle and intoxicating. Her concerts are all events.
In 2022, she was awarded the Spanish Ministry of Culture's National Prize for Contemporary Music for the audacity of her various artistic productions and "her unwavering commitment to beauty".
Ever since her first steps in the world of music, Sílvia Pérez Cruz has always walked off the beaten track. This gifted musician took part in some thirty projects before signing her name to "11 de novembre". This highly personal album, for which she wrote all the tracks, was named after the date of birth of her father, who died while composing it. Her next album, "Granada", was co-written with her compatriot Raul Fernandez Miró, "Refree". A gold disc that has amply contributed to his fame in his native Spain. Audiences there flock to each of her concerts, true rituals in which people of all ages can be seen transfixed by the magnetic beauty of an exceptional artist.
This was followed by the superb "Domus" and "Vestidad de nit", before this new album: "Farsa (género imposible)".
This album features thirteen original songs born of dialogue with other artistic disciplines, such as theater, film, dance and poetry. These include Sílvia's version of the song "Intemperie", the theme song for the film of the same name, directed by Benito Zambrano (2019), and winner of the Goya award for best original song in 2020.
It also includes the track "Grito Pelao" from the show by dancer and choreographer Rocío Molina, in which Sílvia starred; a show presented at the In d'Avignon and the Théâtre National de Chaillot.
The album also includes tracks Sílvia composed for the animated film "Josep" by French cartoonist Aurel César 2021 for best film, for which Sílvia Pérez Cruz was awarded the Lumière prize for best music last January.
With her new album "Toda la vida, un dia", Sílvia's sensitive and intimate soul song questions impermanence, solitude and happiness… Five movements like five stages of life.
In Sílvia's words, this album is like a whole life, a cycle, it speaks of infinite, circular time, ordered in beginnings and ends. It comprises five movements, each with a different sound and research.
The first is that of childhood and security, of calm at home. The second movement is the search for sounds, featuring an instrument played since the age of 7. The third movement is that of intimacy, of maturity, and this is where the duets appear. The fourth movement is that of adulthood, as the music begins to take on depth and weight. The fifth and final movement is one of rebirth, with songs that are more joyful and lively. Also involved in this movement is Maro, a Portuguese singer who took part in Eurovision 2022 and is also a great friend of mine.
Toda la vida, un día is made up of 21 songs, in which all generations are represented, from singing children to grandparents. It's an album that highlights the beauty and richness of all ages.
"Whether she expresses herself in Castilian or Portuguese, the young Catalan folk singer remains stunning, with her suave, matte voice that bewitches and her unashamed presence, which has something of the naturalistic about it." Télérama
"Sílvia Pérez Cruz makes history" Libération
Tiago Rodrigues talks about Sílvia Pérez Cruz on France Inter
Toda la vida, un dia

2023