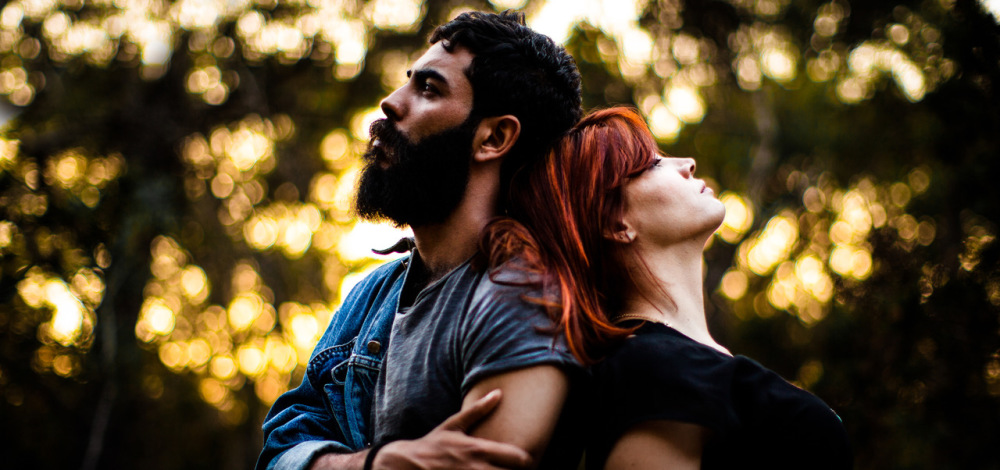 Available on tour 2021/2022 – A new album get on Autumn 2021
Star dust – February 2, 2018 (Innacor / The Other distribution)
Sabrine Jenhani: vocals, composition
Ramy Zoghlemi: Guitar, vocals, composition
Appearing on the planet music on December 20, 2015, Ÿuma is distinguished on the canvas by original mashups of oriental and western songs.
Thus the duo establishes bridges between the cultures of both shores of the Mediterranean. Today the indie folk Ÿuma affirms itself as one of the leader of the Tunisian alternative music.
The universe of Yuma is that of the human soul when, in the disorder of the world, the soul seeks its alter ego, its double, its missing part: in the midst of political, social or cultural changes, Yuma takes the side of a love poetry, in love in the confusion or in the quest, in love in solitude and destiny, absence, waiting, doubt and finally, revolt and liberation.
At all times poetry has been political. Yet Yuma deliberately sets out in poetry, in a demanding way: digging the tongue, that of the troubled soils and stones of Tunisia, of its wounds and its quarters, bearing high the ochres of the word, the lights of the verb, the crepuscular hues and the flavors and incandescent need of the poem.
The heart is revolutionary, because finally the heart is the nest of all countercultures. Yuma starts from the heart. The heart is the other. To infinity.
The mode of expression of Ramy and Sabrine is minimalist, works like the deployment, their songs-poems have the clothes of the human because their poetry is written in the overtaking, specifies the uncertainty, illuminates the states of souls , breaks what hinders.
This is probably why the music they share is each time received as a small miracle, a therapy in the sense that their songs manage to heal the pain and sorrows of their contemporaries. Wherever they happen their melodies heal!
The last thing that sets them apart is their way of putting themselves on the stage, one and the other, mirrored, reflecting each other, mingling and unraveling each other. Because one is the counter-day of the other, they are their own fiction, combine modesty and intimacy, escape, we thwart.
Then, in an infinite delicacy, they unfurl so pure and ancient melodies that our hearts open wide to let the procession of our tears and passions, of our troubles and our abandonment pass.
In agreement with Bertrand Dupont – Innacor